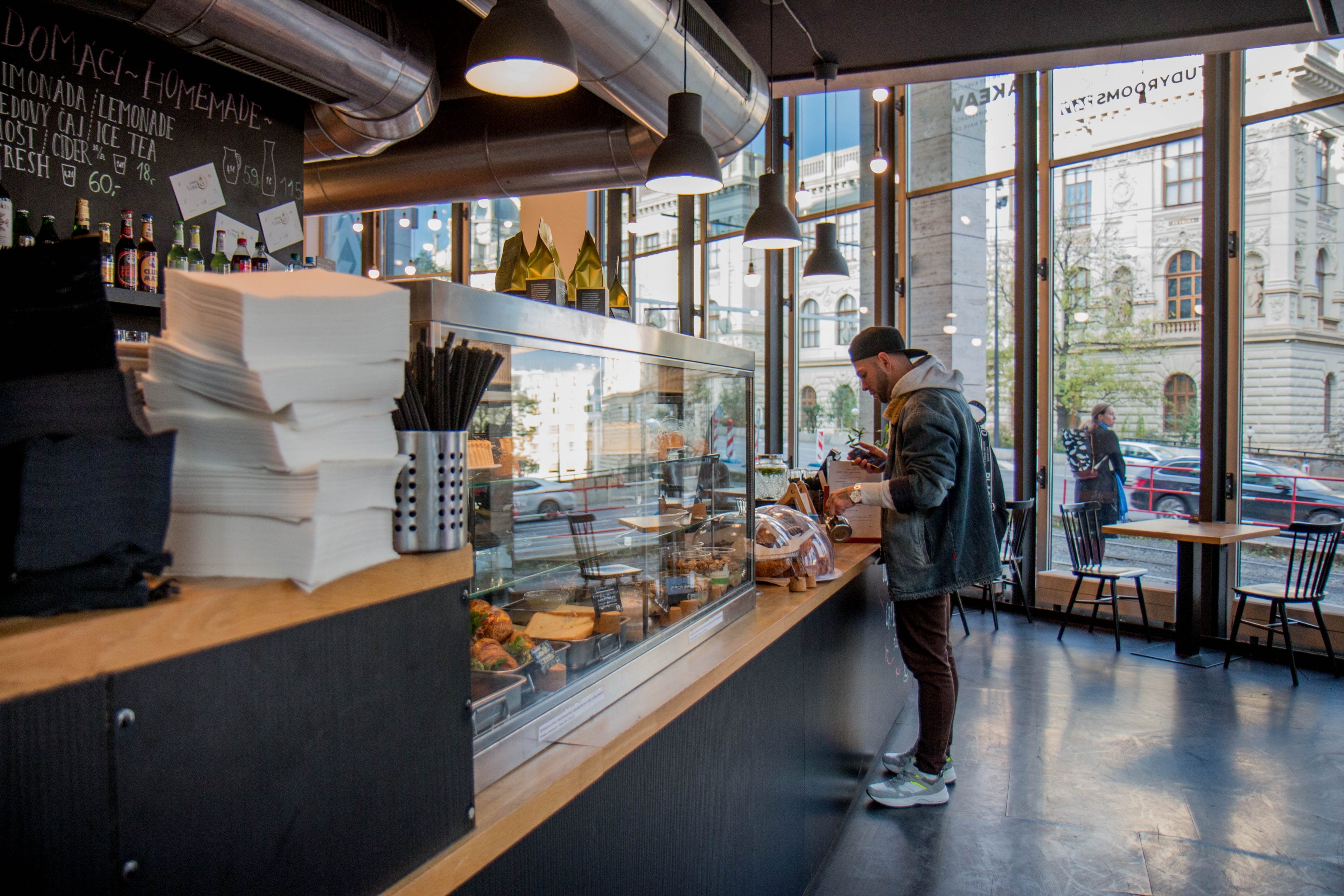 Place
for relaxation and work!
The café is open from 7:30am to 10:00pm on weekdays and from 9:00am to 9:00pm on weekends and public holidays. We offer you a pleasant and cozy place in a busy part of Prague with a beautiful view on the National Museum. Access to our café is, of course, without registration – registration is only needed for access to our non-stop studyroom, which is located in the back of the mezzanine. If you are in a hurry we will be happy to prepare your order to go.
Cafedu is located on two floors connected by a dominant feature – a red spiral staircase. Both floors are without service. Therefore if you want to make an order you have to come to the bar. Then you can go back to your table and we will bring your order to you.
The main part of our café is located on the ground floor. You will find tables for bigger groups (up to 10 people), smaller tables with comfortable armchairs or bar stool sitting. Each table is equipped with an electrical outlet, so you don't have to worry that your electronic devices will run out of battery.
The second part is on the upper floor, so don't worry if you won't find a space on the ground floor! The second floor is calmer and more quiet part of our café – there is no music playing.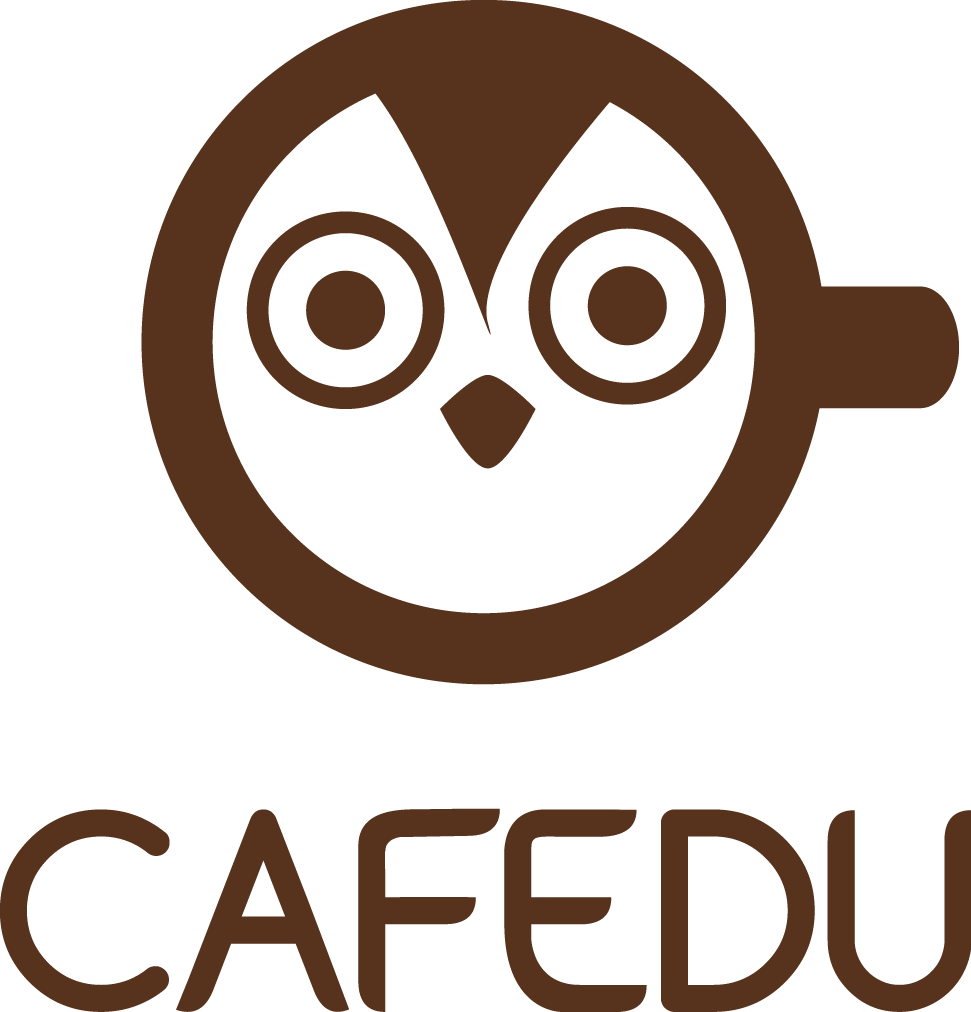 Specialty
coffee
The coffee that we prepare comes from a local roastery Dos Mundos located in Vinohrady. Espresso and filtered coffee are both always prepared from fresh single-species Arabic, which we change regularly. The origin of our coffee is very important to us, so with each new type of coffee we are trying to get the best taste out of it. For more information, do not hesitate to ask our baristas.
In our menu you will find all different types of coffee made either from espresso or filtered coffee. We can also prepare all coffees from our menu in a cold version. Try one of current trends - Espresso Tonic - it is a favorite choice and not only during the summer! You can also bring our coffee right to your house – you just have to buy some fresh coffee beans from our selection. If you don't have a coffee grinder at home, do not worry, we will be happy to help you out with that.
In Cafedu, you will simply feel great.